The aim of this project was to create conscience about ecological matters in the world. I wanted to focus on the problematic consisting on the large amount of paper used every year to wrap gifts on big holidays like Christmas.It is ironic that gifts are placed below the tree,being paper production one of the main reasons for deforestation.
To solve the problematic I wanted to communicate another way of wrapping using Furoshiki, a Japanese technique that uses fabric instead of paper for wrapping.Furoshiki can be used in numerous ways after its first use,preventing it to end up in the trash. This will make people think about reuse instead of throwing away things,ensuring environmental protection.
---------------------------------------------------------------------------------------------------------------------------------------
El objetivo de este proyecto fue crear conciencia acerca del impacto que nuestras acciones dan al medio ambiente. Quise enfocarme en la problemática que se da todos los años en las fiestas, especialmente en Navidad. La cantidad de papel que utilizamos para envolver regalos es enorme, todo este papel termina en la basura luego de abrirlos. Es irónico que coloquemos los regalos debajo del árbol, siendo el desperdicio de papel una de las principales causas de deforestación.
Para resolver esta problemática, desarrollé la marca Giftloop (Gift :Regalo) (Loop: repetición), que se basa en la producción de telas que pueden ser utilizadas como empaques en diversas formas y que se basan en la técnica Japonesa del Furoshiki (envolver objetos, regalos y demás con tela). Esta tela puede tener un segundo uso, así las personas en vez de tirarla a la basura pueden darle otra vida.
Los invito a ver más acerca de está técnica, es muy versátil y amigable con el medio ambiente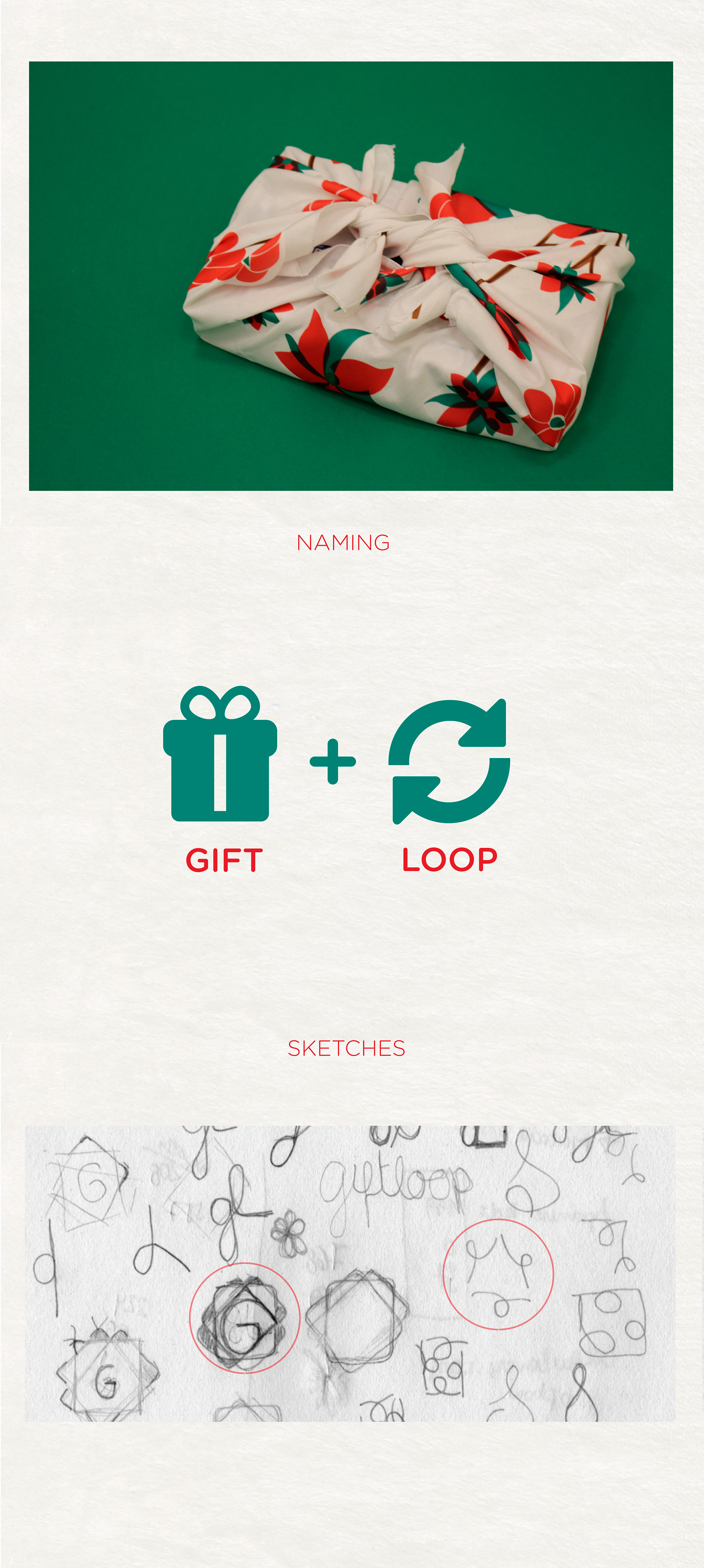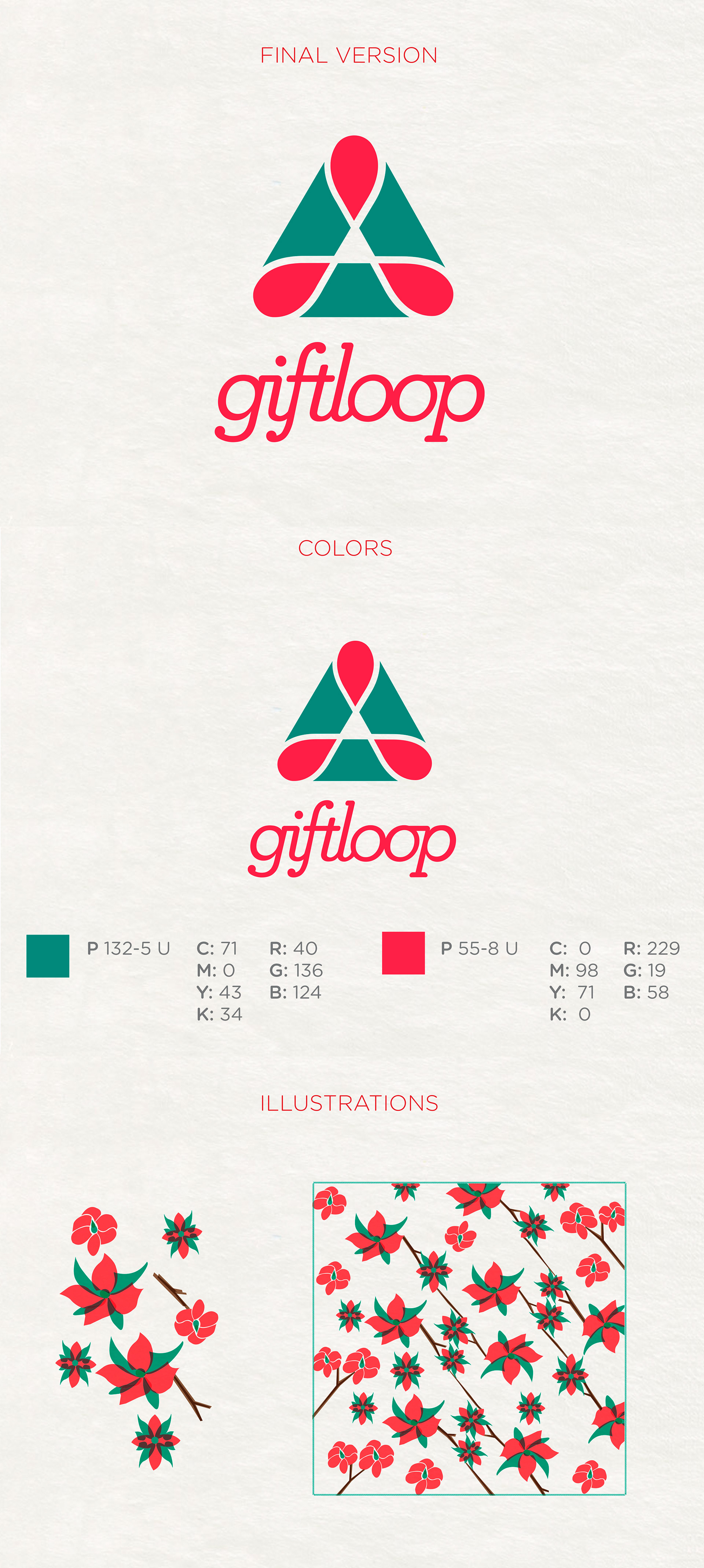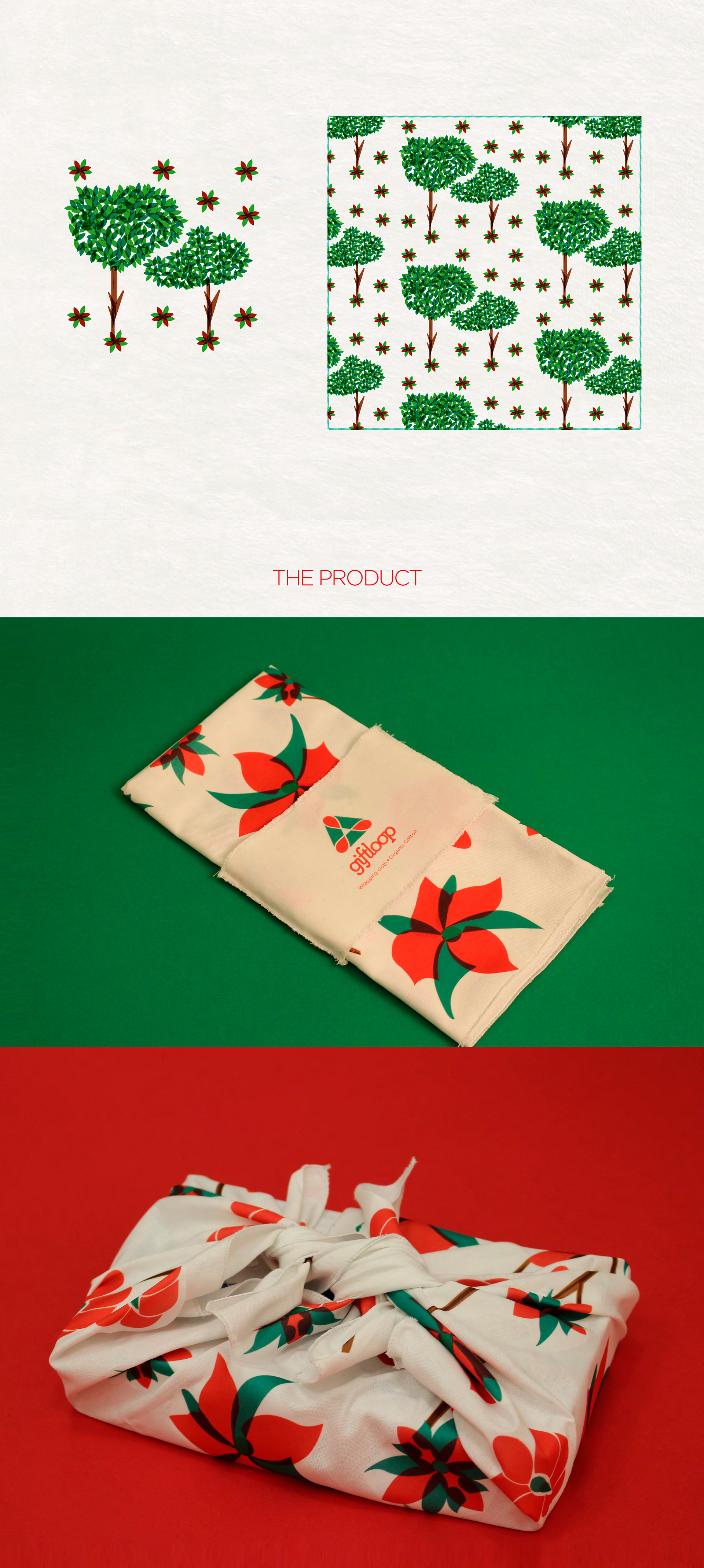 Take a look at the e-book!