Mis mejores recuerdos están alrededor de una taza de café. Cuando me pidieron hacer el primer número de una revista acerca de mí, sabía que iba a tener como temática principal el café. La idea fue buscar 6 palabras relacionadas al café representadas en postales, que eran a su vez las páginas de la revista. Llamé a la revista Drop a Line, que significa escribir una nota o carta pequeña.
-----
My best memories are around a cup of coffee. When I was asked to create the first issue of a magazine about myself, I decided it had to be about coffee. The idea was to search 6 words connected with coffee and represent them with photographs that where featured as postcards. I named the magazine Drop a Line, because it means write a short letter or note.
Realizado en: Istituto Europeo di Design (IED) 2015

REFERENCIAS // REFERENCES

SKETCHES Y DIAGRAMACIÓN // SKETCHES & LAYOUT
Elegí 6 palabras, una por página que era a su vez una postal.
I placed 6 words, one word per page with its respective postcard.

Aroma and taste (Aroma y sabor)  // Ideas  // Union (Unión) // Identity (Identidad) // Diversity (Diversidad) // Tiramisu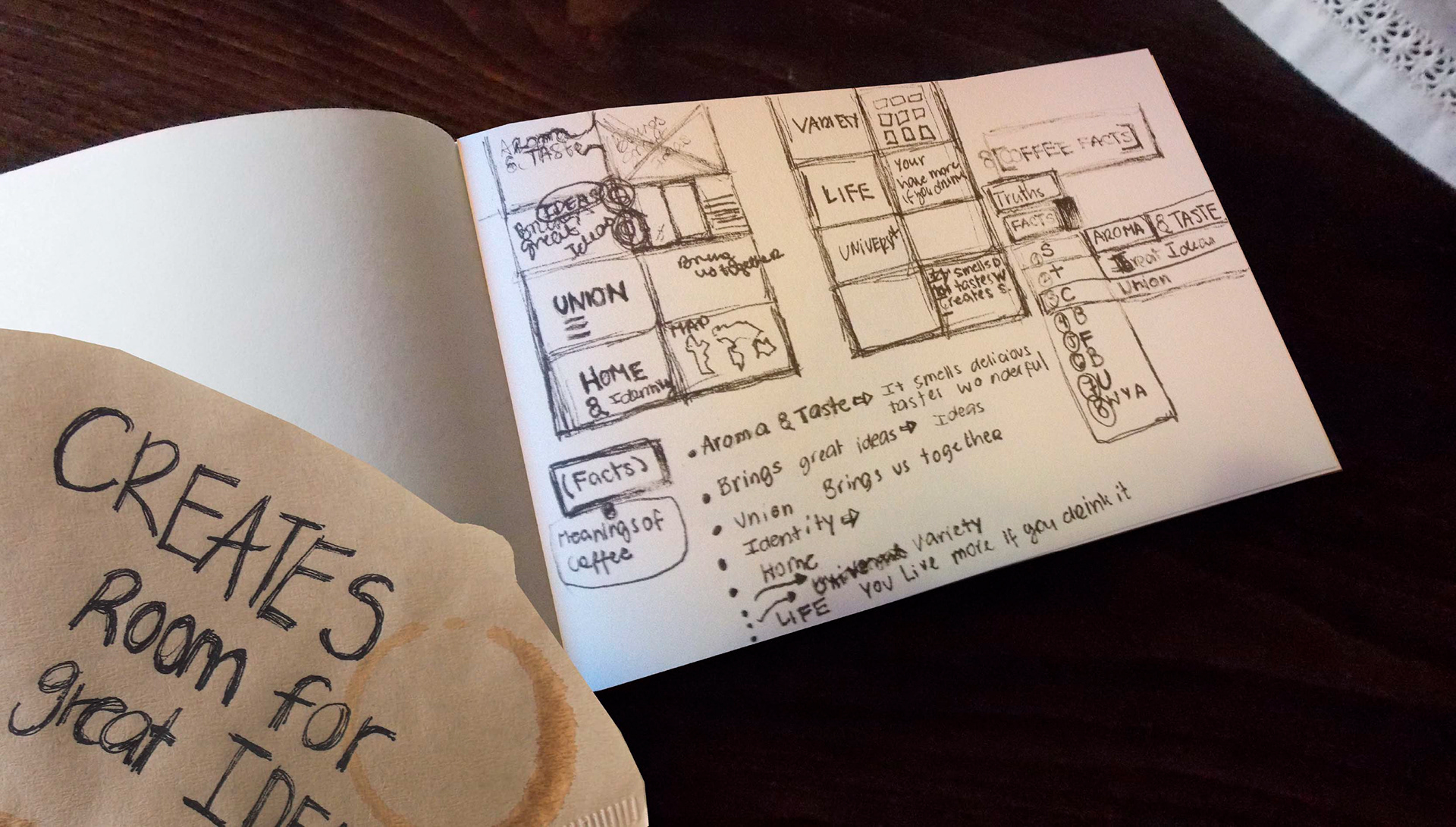 Calar cada frase para que pueda ser formada por la foto de cada postal. Cada postal tiene información acerca de curiosidades acerca del café. Cada una puede ser desprendida para escribir en ella.

Cutting each phrase so it could be shaped by the postcard's photo. Each postcard has some information about coffee facts. It can be teared so you can use it to drop a line to someone.