My best memories are around a cup of coffee. When I was asked to create the first issue of a magazine about myself, I decided it had to be about coffee. The idea was to search 6 words connected with coffee and represent them with photographs that where featured as postcards. I named the magazine Drop a Line, because it means write a short letter or note.
Realizado en: Istituto Europeo di Design (IED) 2015

REFERENCIAS // REFERENCES

I placed 6 words, one word per page with its respective postcard.
Aroma and taste (Aroma y sabor)  // Ideas  // Union (Unión) // Identity (Identidad) // Diversity (Diversidad) // Tiramisu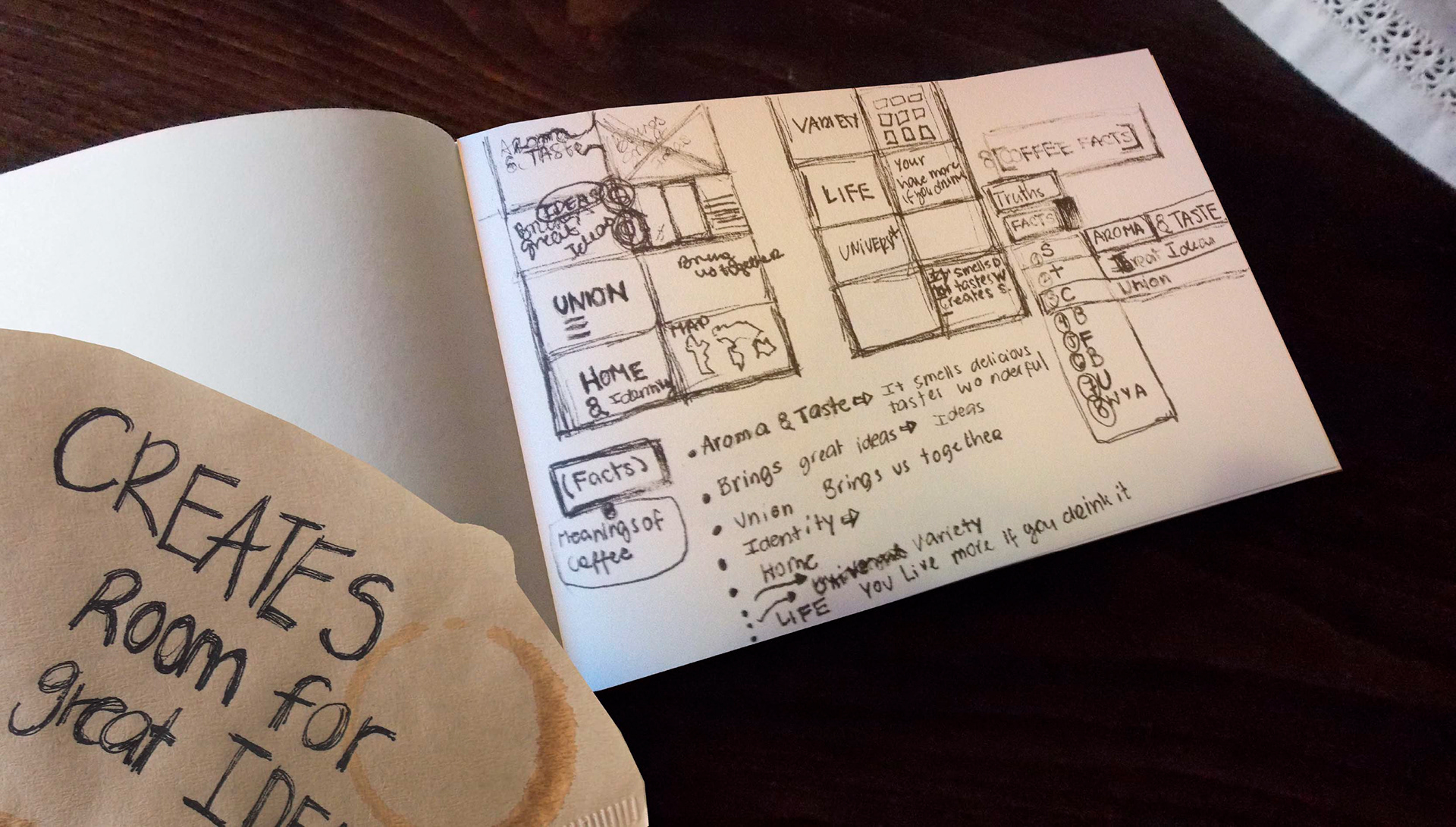 Cutting each phrase so it could be shaped by the postcard's photo. Each postcard has some information about coffee facts. It can be teared so you can use it to drop a line to someone.